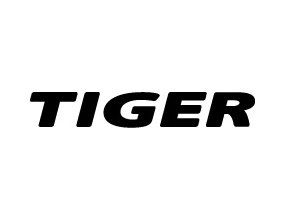 Tiger started in 1995 in stylish Copenhagen. We have developed from a modest outlet to a recognised chain with 400+ stores across 21 European countries.
Our mission is to provide our customers with stylish products, in a fun and pleasant environment, at astonishingly good value. Tiger is a variety store with a difference.

In Denmark, Tiger has caused a mini retail revolution. A variety store with a difference with a winning combination of on trend and innovative designs that often make customers smile. We specialise in high quality, exceptional value items that are practical, fun, decorative and encourage creativity. From homeware, kitchenware, stationery, toys and hobby items. At Tiger we like to amaze our customers at what is possible, we keep our price points clean and simple with everything priced in whole pounds. Our customers find great service and a store design that makes you want to browse. We don't shout about our prices, we let our customers make their own judgement.