FIREJACKS..READY FOR A PROPER GRILLING?
Firejacks is a steakhouse restaurant with 3 core values: Meat, Fire and Friends.
A huge venue with plenty of space for large groups, Solihull is a laid-back choice to enjoy succulent grill delicacies cooked over an open fire, along with a huge cocktails selection. The menu includes Steaks, Burgers, Ribs, Skewers and Salads with a selection of over 25 sauces, plus delicious desserts to satisfy that sweet tooth.
The restaurant is opened Monday to Sunday for Breakfast, Lunch and Dinner and anything in-between.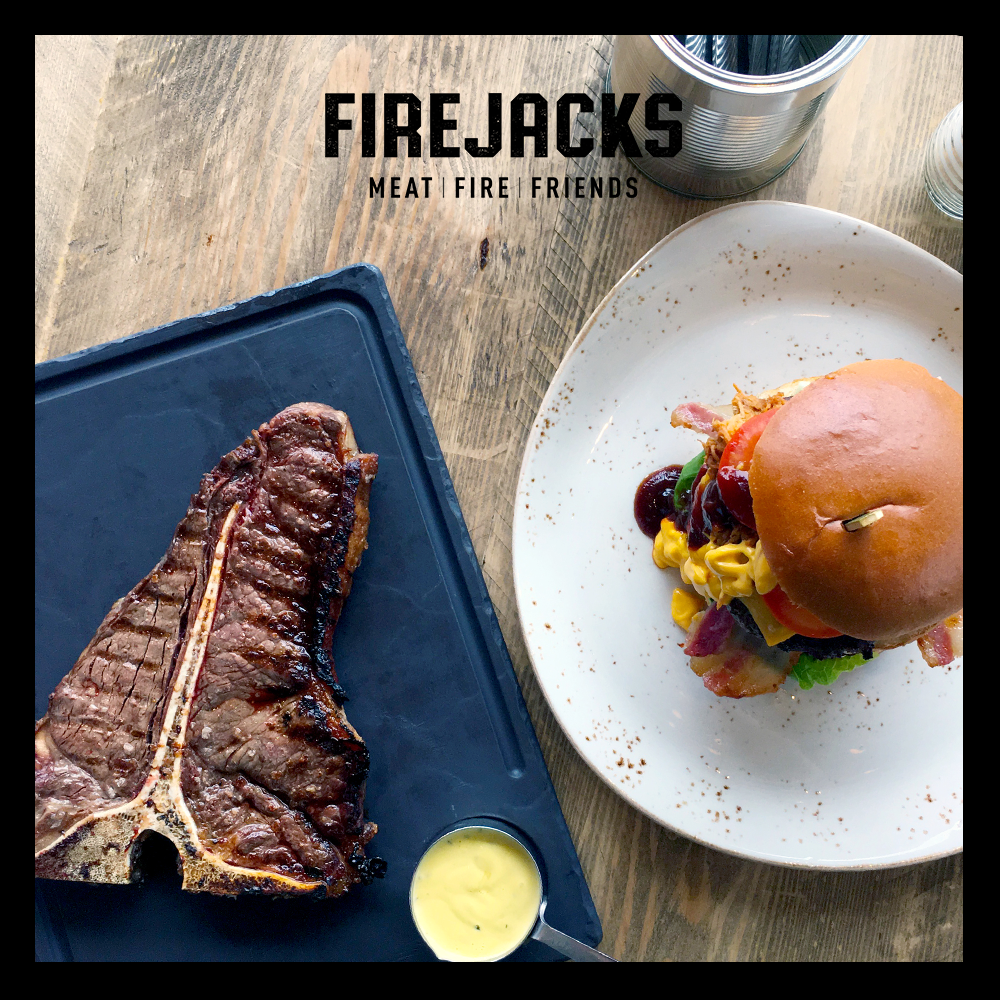 Firejacks is located at 44 Upper Jubilee Walk, Touchwood, Solihull B91 3GJ